Do You Venmo? An easy way to send and receive money
(This page may contain affiliate links and we may earn fees from qualifying purchases at no additional cost to you. See our Disclosure for more info.)
Venmo is a payment app that makes sending and receiving money easy. And with over 80 million users and two million merchants, it's super convenient too. 
But, like all payment apps, Venmo has its downfalls.
For example, there are fees for some transactions, and it can be difficult to cancel payments. And like other payment apps, users need to be aware of scams.
Is Venmo right for you? With so many payment apps available, it's tough to know what's best. 
In this article, we'll look at what Venmo is, how it works, its fees, and more – so you can decide if it's a good fit for you. 
A Venmo Review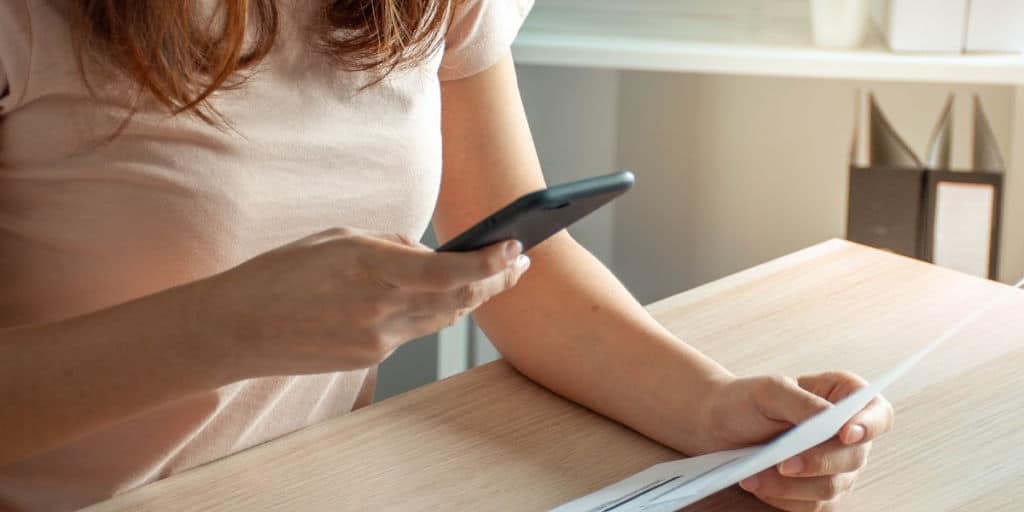 Venmo is a peer-to-peer mobile payment app designed to send and receive money from family, friends, and authorized merchants.
It's a convenient way to split bills with friends or send money to family. As long as a person is a Venmo user, you can pay or request money from them. Plus, you can use it to buy items from approved retailers.
Once your Venmo account is set up, you can make payments from your bank account, debit card, or credit card. And you can transfer the money you receive directly to your bank account.
The good news is Venmo doesn't charge recurring monthly or annual fees. But some transactions have costs, like credit card payments and instant bank transfers.
The social component of Venmo sets it apart. Like social media platforms, users can add friends. And for each transaction, you can like, comment, and message each other.
Payments can also appear on a public feed, though this feature is optional in privacy settings.
How does Venmo work?
Venmo is a mobile-only app that works on Android and iOS smartphones. Once you download the app, it's easy to set up and user-friendly.
To get started with Venmo, download the app and set up your account. Then, link Venmo to your checking account, debit card, or credit card.
Once you've completed this step, you can immediately send or receive money.
Using Venmo to send and receive money
Sending and receiving money on the Venmo app is intuitive.
Use the Pay/Request button at the bottom of the home page of the Venmo app. Next, search for or enter the other party's email, Venmo username, or phone number – or scan their Venmo QR code.
Finally, add the dollar amount and complete the payment or request.
You can use your Venmo account balance, bank account, or credit card to send money. But if you pay with a credit card, there's a fee.
When you receive money, you can keep it in your Venmo balance or transfer it to your linked checking account.
Regular transfers are free and usually take one to three days. But instant transfers carry a fee. It's also important to understand your credit card company may treat these types of payments as cash advances.
Venmo fees
Opening a Venmo account is free, and there are no recurring fees. Many types of transactions are free as well.
For example, making payments with your Venmo balance, debit card, or bank account is free. And there are no fees for transferring money from Venmo to your bank if you choose a standard bank transfer (1-3 days). 
Yet, some transactions carry fees:
Credit card fees. When you pay with a credit card, there is a 3% fee.
Instant Transfer fees. If you instantly transfer your Venmo balance to your bank account, there is a 1.75% fee (minimum $0.25, maximum $25).
(Venmo also charges approved merchants a 1.9% fee + $0.10 for each transaction.)
Other Venmo features
The app's primary functions are sending and receiving money and paying approved merchants. 
But other lesser-known and used features include:
Direct deposits into your Venmo account
Cash-a-check deposits
Buying or selling cryptocurrency (you can't use crypto to make purchases)
Direct deposits to your Venmo account don't cost anything, but fees apply to check deposits and crypto transactions.
Is Venmo safe?
Any online money app can be vulnerable to security issues and scams. Venmo is no exception, but they have security features in place to prevent problems.*
Venmo uses encryption to keep users' information and accounts safe. And the app has built-in security features, like multi-factor authentication.
Also, privacy settings allow users to make their transactions private rather than public.
Yet, like any online platform, Venmo users should take extra security precautions. Here are some suggestions:
Be aware of common scams
Keep privacy settings on "private"
Safeguard password and personal information
Transfer money out of Venmo regularly
Only make transfers with people you know and trust
Use multi-factor authentication and a PIN
*In 2016 and 2018, the Federal Trade Commission (FTC) settled on security and privacy issues with Venmo and its parent company, Paypal. As a result, Venmo is currently audited by a third party for security and privacy issues.
Is Venmo right for you? The pros and cons
Using Venmo for payments has its advantages and disadvantages. Check out the pros and cons below to help decide if it's right for you. 
Pros
Quick payments. Payments usually arrive in a recipient's account immediately. But it can take one to three days for transfers.
Easy to use platform. Venmo's mobile app is intuitive and easy to set up.
Free services. No recurring fees, and it's free to send and receive money if you don't use a credit card or instant transfer.
Broad user base. It's a popular payment app with over 80 million users.
Use to pay merchants. Several websites and retailers, like Uber Eats, Poshmark, and CVS, accept Venmo payments.
Check deposit & bank transfer features. Deposit checks and transfer money into your Venmo balance, and it's FDIC insured. Fees apply to check deposits. (Note: payments made to you are not FDIC insured.)
Venmo offers its own rewards credit and debit cards. Cash-back cards are linked to your Venmo account.
Cons
No payment protection. There's no payment protection if you pay for an item or service and are dissatisfied or don't receive it.
It's difficult to cancel payments. If you mistakenly pay the wrong person or the incorrect amount, you get your money back only if the recipient agrees to return it.
Only available in the U.S. No international transactions are allowed. Users must live in the U.S. with a U.S. phone number and U.S. bank account.
No earned interest. Venmo doesn't pay interest on account balances.
Transactions may be public. Check the default settings in the Privacy Settings. If set to "public," anyone can see your transactions; other options are "private" and "friends."
Check deposit fees. You pay fees for check deposits.
Mobile-only. You can sign into your account on Venmo's website from a desktop or laptop. But you can only send and request money on the mobile app.
My Experience with Venmo
I enjoy using Venmo to send and receive money with friends and family. And I use it to pay vendors at small, local businesses.
I like it most for its convenience—it's super easy to send and receive money, and the funds are typically received instantly. 
Plus, I love that Venmo is free. I never pay fees since I don't use them for business purposes, and I don't pay with a credit card. Also, I only use standard (1-3 day) bank transfers.
Venmo is super handy for paying someone back or for things like splitting a restaurant bill.
And, since I rarely have cash, I also like being able to pay with Venmo at small businesses. In this regard, I often use it at the farmer's market, coffee shops, and even roadside stands.
I keep my transactions in the "private" setting for security purposes. And when I send money, I double-check it's going to the correct party since there's no recourse for mistakes.
To guard against getting my account hacked, I use a pin and face ID and keep my Venmo account balance at $0 most of the time.
And if something seems weird or different, I Google it to see if it's legit or a phishing scam.
Unfortunately, if you make a mistake or get scammed on Venmo, they offer little user protection. And this is the area where it could use the most improvement.
Since I only use Venmo's basic pay and request option, I can't review the check and direct deposit features. Also, I don't have a Venmo credit or debit card and don't use it to buy or sell cryptocurrency.
In my experience, Venmo is a great app for sending and receiving payments with people you know. It's also handy for transactions with trusted businesses. 
I appreciate that it's simple, fast, and free – and ideal for those times when I don't have cash.
Closing thoughts
Of all the payment apps out there, Venmo is a top choice for many people. Its convenience, ease of use, and free services stand out among the other options.
So, if you're aware of and guard against Venmo's pitfalls, it's worth considering.
Next: Credit Card Rewards Program Mistakes [+ how to avoid]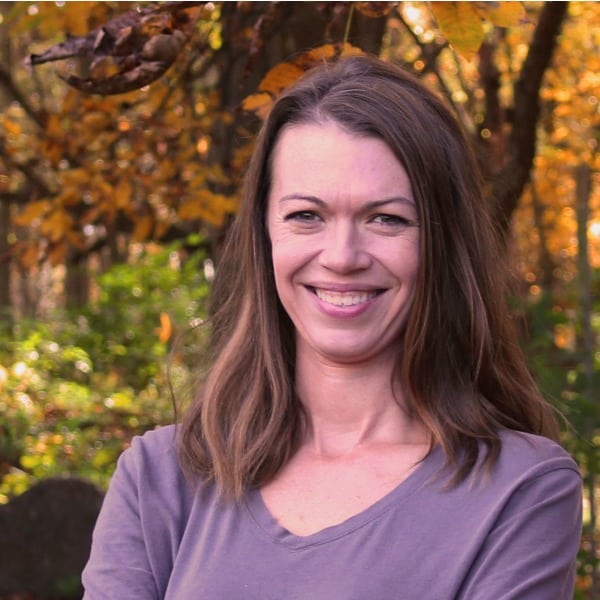 Article written by Amanda
Amanda is a team member of Women Who Money and the founder and blogger behind Why We Money. She enjoys writing about happiness, values, money, and real estate.