Do Bill Negotiation Services Really Help?
(This page may contain affiliate links and we may earn fees from qualifying purchases at no additional cost to you. See our Disclosure for more info.)
Are you looking for ways to add some wiggle room to your monthly budget?
Reevaluating your monthly expenses and reducing monthly subscriptions and bill payments are two effective ways to do this.
When you feel like you're paying too much for utilities, internet fees, and other recurring bills but can't figure out how to pay less, a bill negotiation service might be the perfect solution.
What's a Bill Negotiation Service?
A bill negotiation service does exactly that. It's a service that helps customers shave the fat from their monthly budgets by negotiating lower prices and reduced fees.
There are numerous negotiation services with specific criteria. Some services are self-directed, while others employ expert negotiators.
Customers who are in good standing often save hundreds of dollars each month when they negotiate their bills.
What Bills Are Negotiable?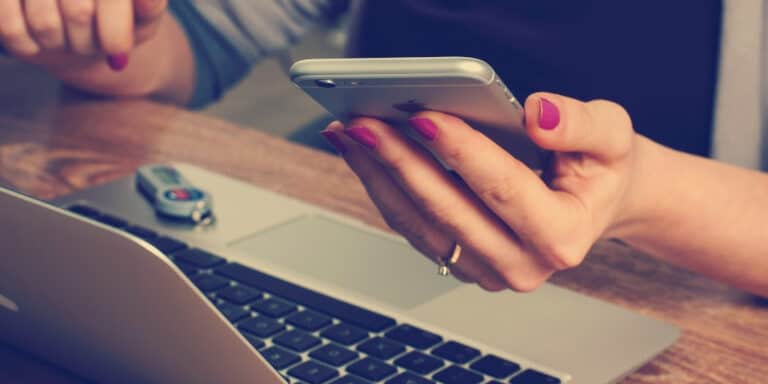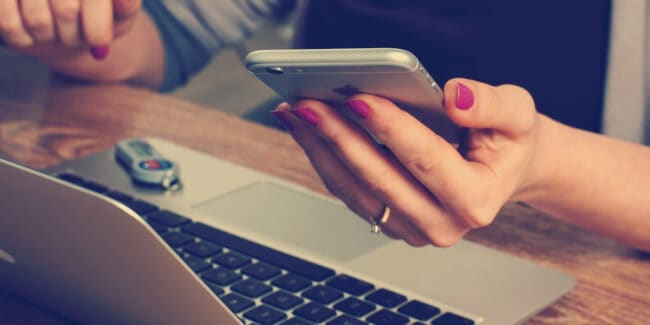 Many bill negotiation services help their customers successfully lower the following kinds of monthly expenses:
Cell phone plans
Landline phones
Cable bills
Internet service
Home security services
Pest control
TV and satellite radio
Gym memberships
Some companies also negotiate internet bundles and, in some states, utility and energy bills such as gas or electricity.
Trim Financial says they have savings experts who can help their subscribers lower bank interest rates and bank fees and negotiate medical bills.
There are even subscription services that help customers track their unused subscription accounts. You know the ones. The free-trial subscriptions you forgot to cancel.
Like Trim Financial, Rocket Money is one of these service providers. It's an app-based service launched in 2015. Although it's since expanded to negotiate other monthly bills, its main focus is helping its customers cancel old subscriptions.
How Do These Companies Work?
Most bill negotiation services have you upload your eligible bills to their website. Once the company receives the information, its representatives begin the negotiation process.
Depending on the service, and the account, it can take anywhere from 48 hours to two bill cycles before negotiated discounts are applied.
Does the Service Apply to Contract Renewals?
Bills renewed annually or semi-annually, such as insurance policies, will need to be renegotiated after the contract term expires. If you have several bills that fall into this category, consider a service that continuously reviews accounts for renegotiation.
BillAdvisor, a subscription-based service, is a good option for people who need this service. For a monthly fee of $12.99, BillAdvisor keeps an eye on all your bills including, auto, home, and life insurance.
You pay the monthly fee whether you save or not, which can be a dealbreaker for some people. It's all about how much you want to gamble with your bill savings.
What Are the Fees for the Services?
Bill negotiation doesn't do anyone any good if the fees exceed the savings. That's why you need to shop around and compare the different services.
As mentioned above, BillAdvisor charges a monthly fee for their services, but not all companies follow this model.
Most providers don't charge upfront fees. Instead, you pay a percentage of the savings earned. Yes, this is paid to these companies monthly, and yes, the irony isn't lost.
But, if you're saving a decent amount in monthly costs each month, it could be worth it, considering the percentage remains the same regardless of how many bills they negotiate.
Trim offers a 14-day free trial; after that, you can sign up for a subscription with them or use their bill negotiation services for cable, phone, and internet bills. Non-subscribers who use Trim's services will incur a one-time fee equal to 33% of what they save you in a year.
Rocket Money is free to download, and they offer premium services that range from $3-8/month or $36-$48/year. Successful bill negotiation services will cost you 30-60% of your savings.  
BillShark negotiates monthly bills and doesn't charge its customers upfront. This service provider only charges their customers if they save them money, which amounts to 40% of the savings, or $9 per subscription canceled.
BillFixers and BillCutterz offer a similar service and charge a fee of 50% of your annual savings.
What Bills Are Non-Negotiable?
As you may have guessed, there are some bills these services can't touch. Overall, the following types of bills aren't negotiable, although there may be some exceptions:
Mortgages
Auto loans
Medical expenses
Student loans
Personal lines of credit
Credit card debt
Health insurance
Tax debt
Past-due accounts
A rule of thumb is if the bill is credit-related, bill negotiation services can't help. For these billed expenses, you need to work with the company directly or hire a debt settlement company.
Noted previously, Trim Financial does offer medical bill and interest rate negotiation services.
Additionally, BillCutterz aggregates quotes for car loans and insurance products and can potentially save you money on these accounts.
Is a Bill Negotiation Company Worth the Cost?
Considering taking a chance on a bill negotiation service? For the most part, they're worth taking a look at.
Not only can they help you lower recurring monthly payments and cancel unwanted subscriptions, but you save time doing so.
Yes, you could probably negotiate with companies yourself and save the service fee, but how much time will you spend on hold trying to get a customer service rep on the line?
Bill negotiation services are an excellent option for people who stress out at even the thought of speaking to service providers over the phone.
They're also a wonderful option for people who've tried unsuccessfully to negotiate with service providers in the past. Professional negotiators know the system, can sniff out a savings opportunity, and do a better job of getting results.
Some of the additional perks that negotiation services offer to their customers also make the cost worth it.
BillShark, for example, has a service that lets their customers record phone, cable, internet, and other utility outages and request a statement credit. It also has a free internet speed test to make it easier for its customers to know if they're getting the internet speed they're paying for each month.
Other companies offer similar perks, such as tracking your spending and credit score, so it pays to do your research and shop around.
Now, a bill negotiation service might not be worth the cost for you if you're behind on your monthly payments, have past-due accounts, or only have a bill or two to negotiate. People who save the most have several monthly bills with no outstanding balances.
How to Choose the Best Bill Negotiation Services
It can't be stressed enough to do your research.
Not many companies offer these services, but we've provided a handful of options above.
Research the pros and cons of subscription-based vs. non-subscription services. Consider the company's Better Business Bureau (BBB) rating, its perceived trustworthiness, customer complaints, and the additional services they offer before deciding.
It's also in your best interest to choose a company that's highly visible with a substantial number of highly-rated customer reviews. And ensure they are using bank-level encryption.
After all, you're giving these companies a lot of information about your life.
Follow these tips, and selecting the best bill negotiation service for you will be smoother.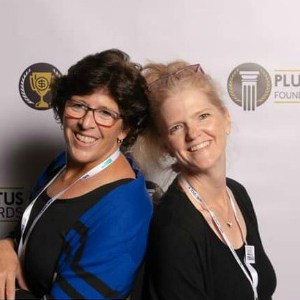 Amy and Vicki are the coauthors of Estate Planning 101, From Avoiding Probate and Assessing Assets to Establishing Directives and Understanding Taxes, Your Essential Primer to Estate Planning, from Adams Media.