How to Encourage Entrepreneurial Spirit in Kids
(This page may contain affiliate links and we may earn fees from qualifying purchases at no additional cost to you. See our Disclosure for more info.)
We all want our kids to grow up and become successful, right? As parents, it's our job to teach them about money.
How to earn it, save it, spend it, share it, and invest it. And learning by doing is often one of the best ways for something to stick.
Research indicates kids who work a job while in high school and college are much better equipped to deal with failure and difficult situations after they graduate than kids who don't.
But if our kids are too young to land a W-2 job, should we encourage an entrepreneurial spirit instead?
Are there ways we can help or inspire our children to earn money or start their own businesses to provide many – if not more of – the same benefits as employment?
Cultivating entrepreneurship in our kids helps them become financially savvy.
They'll learn and exercise the values that will best help them achieve later success—determination, grit, perseverance, and out-of-the-box thinking.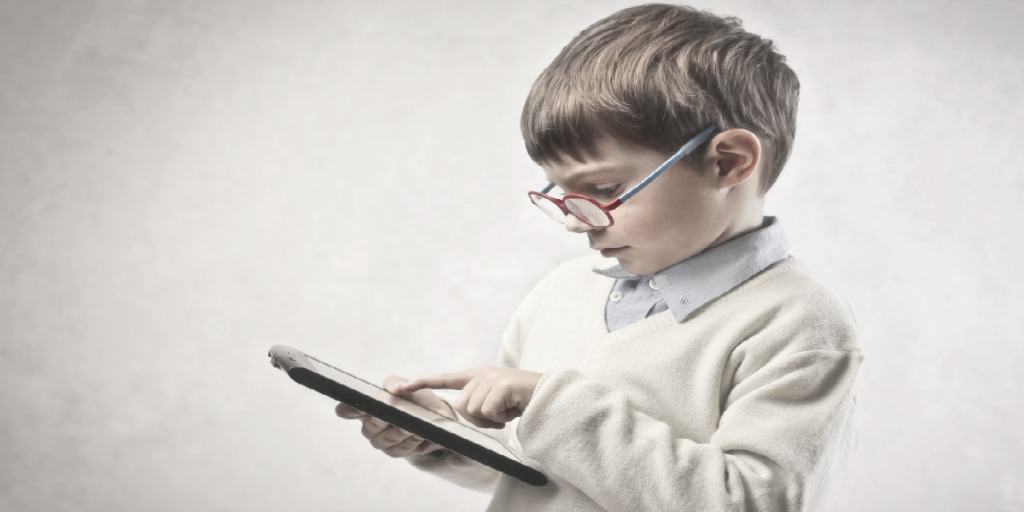 Help Them Figure Out Their "Why"
First off, it's a great idea to help our kids figure out a reason for creating their own businesses.
If we buy them any and everything they could want, they have no incentive to earn money themselves.
So, if your child mentions a new toy or experience he'd like, you have an excellent opportunity to start a conversation: "Well, you could earn money for that."
Your child might have some great ideas for how she can earn money. Or she may have never thought about making money before.
It's vital for her to identify something she really wants to help her push through the inevitable difficulties in starting a money-making venture.
Offer Suggestions—But Not Too Many
If your kiddo has zero ideas for how he could earn money, you might suggest some: "Many kids in our neighborhood set up lemonade stands to earn extra money."
Some neighborhoods provide lists of local kids who provide services—babysitting, pet sitting, and lawn care—you could share with your child.
If your child is on the younger side, you might suggest chores she could complete for you, which you would pay her for. But it's also important to let your child figure out their own ideas, too.
He might come up with a plan to create clay figurines and sell them to neighbors. She might offer to plant sit for a neighbor.
Or your child might come up with a very creative idea you've never thought of before—kids are great at that!
Let Your Kids Make Mistakes
While it's sometimes tempting to squash your kids' entrepreneurial ideas – especially if they involve what might seem to you like unduly soliciting the neighbors – it's important to let your child follow through and see if they work.
This is assuming they're legal, and safe, and don't involve too much of your time and energy!
He'll inevitably experience rejection and failure. Some neighbors won't be willing to pay for the pine cones in their yards to be picked up.
But your reaction to their negative experiences will help teach your child these are inevitable parts of life and nothing to become upset about.
Kids need to understand it isn't that people don't like them; they just don't want the product or service.
Help Fill in the Gaps
Many times, kids will put together a business that will ultimately fail, but those are also excellent teaching opportunities.
If your daughter's entrepreneurial spirit leads her to set up a lemonade stand but she has no customers after an hour, talk to her about marketing. And brainstorm some ways she could better market the stand for the future.
If your son suggests mowing lawns to make extra money, but he's still a little young, you might give him lessons with the mower in preparation for starting his own business.
Your job as a parent is to foster your child's entrepreneurial spirit and help them navigate the space between their entrepreneurial idea and its execution. And that requires explaining how businesses work.
If the business is pet sitting, you should help your child think through the basics. Things like how she'll market her services, get transportation to her jobs, and balance business work with school work.
You can help your kids think one or two steps ahead. So their business is ultimately more successful without taking over and doing everything for them.
Teach Finance 101
If your kids are older, it's wise to require them to put up money to buy supplies or rent equipment from you to teach them about start-up expenses and gross and net profit.
If you need to drive them to their jobs, you might consider implementing a "taxi fee." This way, they'll have a better idea of what business costs look like. And it will make them more aware of "hidden costs" like their parents' time and gas.
You can also show them ways you earn money outside of your W-2 job. If you're an entrepreneur yourself, explain how you make money. Share what your most significant challenges are, as well as your most notable successes.
If you have a side hustle, explain why you are doing that particular job, how you got it and how you find clients.
Or if you sell items on Facebook Marketplace, show your kids why and how much you earn. Let them list their old toys and keep their earnings.
Fueling the Entrepreneurial Spirit
Ultimately, encouraging the entrepreneurial spirit in your kids is a bit like growing a campfire spark into a full-fledged fire.
Nurture any flames you see and do your best to give kids the know-how they need to make some money.
The motivation they'll get from earning their own money will be the hit of oxygen they need to find ways to create more money-making ventures, and maybe even graduate to an adult small business owner.
Here are some great resources to help you encourage the entrepreneurial spirit in your child or teen to set them on a path towards success!