ALDI Review: A Discount Grocery Store Worth Your Time
(This page may contain affiliate links and we may earn fees from qualifying purchases at no additional cost to you. See our Disclosure for more info.)
Shopping at ALDI discount grocery stores can definitely save you money. And their products get solid reviews. Is saving money by shopping at Aldi really worth your time? Read our review and then decide.
The Women Who Money Team loves to save money shopping! We use cashback sites like BeFrugal, along with a variety of apps such as Ibotta to save money when we make purchases in-store and online. We're also always on the lookout for ways to save money on our overall grocery bills too.
Today's review is of ALDI, a discount grocery store with almost 2000 franchise stores in 35 states here in the US.
About ALDI
ALDI is the oldest discount grocer in the world and is a major brand across Europe. The first supermarket opened in Germany in 1961, and now more than 10,000 stores exist in 20 countries.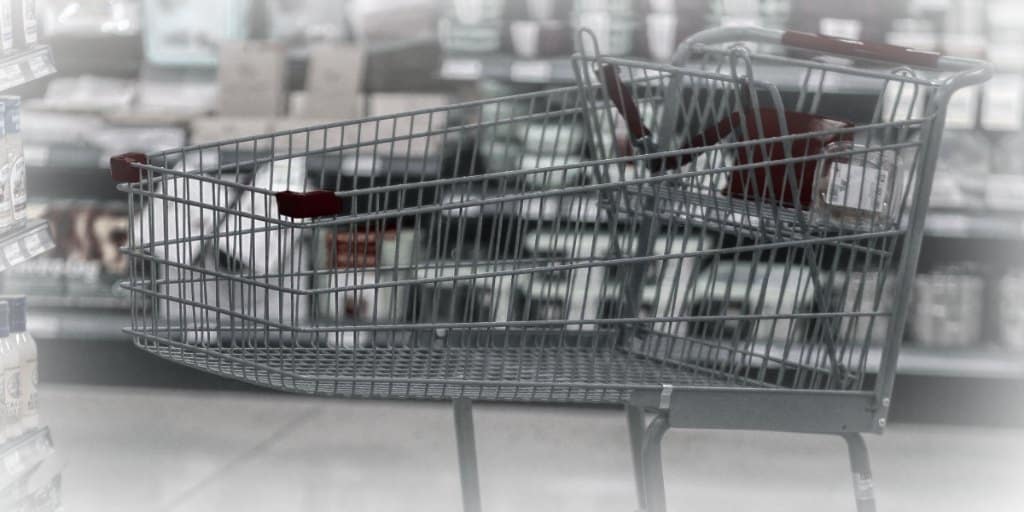 The first U.S. store opened in Iowa, in 1976. There are over 1900 stores in 36 states. ALDI continues to grow, even though they're competing with a number of other discount grocery stores.
This no-frills market focuses on keeping customers happy and prices low. With only four or five aisles of merchandise, the stores are much smaller than the mall-like grocery stores now popular with many shoppers.
Similar to a warehouse store, some items are displayed in large cardboard boxes or on the pallets they arrived on.
About 90% of the inventory is ALDI brands. But keep in mind many "off" brands are the same food or product as a big name brand but with a different label.
Dozens of new stores are popping up and existing stores are getting a "refresh"!
Check for an Aldi store near you and look to see if a grand opening is scheduled for your area.
Is ALDI a Good Place to Shop?
The "warehouse" store minimalist structure allows Aldi to keep prices low on the everyday items you buy. They also encourage shoppers to bring reusable bags or pack groceries into boxes they have in the store.
Since single-use plastic bags are being banned in more states because of the environmental impact, shoppers aren't as inconvenienced by Aldi's policies. Customers have to get used to bringing their own bags or paying for paper bags in any place they shop.
ALDI hires fewer employees because they don't need anyone to collect carts from the parking lot either. Bring a quarter with you if you need a cart. You'll insert one to unlock a cart, but get it back when returning the cart after you finish shopping.
If you're worried about the quality of what you'll find at Aldi, their "Double Guarantee" on products should ease your mind. If you are not 100% satisfied, return the product. Your money will be refunded, and you'll get a free replacement product.


You won't see this supermarket advertising very much. They have online and in-store flyers with sale items, but they are just a few pages long. This saves more money which they pass along to customers.
The few employees ALDI does have to perform cashier work, also stock shelves during quiet times, and take out the garbage.
While Aldi works hard to save you money, they also take care of their employees. The part-time starting wage in Western New York is $13.90/hour – or $2.10 higher than the state's minimum wage.
Don't worry about long lines though; they have the fastest check-outs ever because ALDI items have multiple barcodes.
You'll bag your own groceries too. Again, more ways they save money, so you pay everyday low prices.
You can't use checks, but you can pay for your groceries with cash, debit cards, and most major credit cards.
You can also use Apple Pay and Google Pay at Aldi. They also accept Electronic Benefits Transfer (EBT), Link, and SNAP.
What You'll Find in Aldi Stores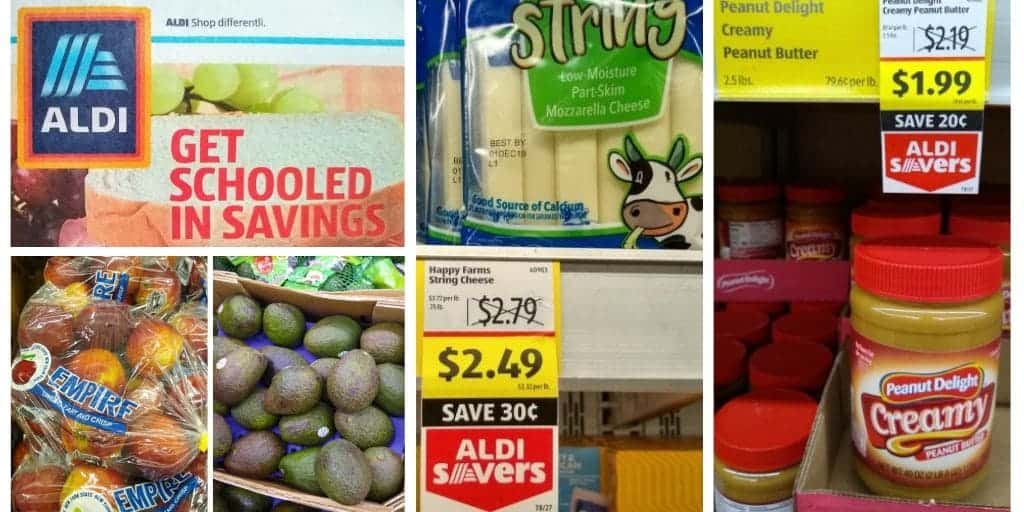 No matter the time of year Aldi has specials for you!
Baby back ribs and dry rub seasonings, stadium brats, steak, and chicken are family favorites when it comes to cookouts.
Coffee, sweet tea, craft beer, and wine are just some of the beverage options you'll find.
Pantry staples, fresh meats, produce, and dairy products will help you fill your meal plan and prep for the week.
While fresh fruits, crackers and cheese, snacks, frozen treats, children's lunch supplies, and more will help keep everyone happy.
You'll find plenty of paper products and seasonal items too!
Download the ALDI app to see new items being stocked, check on weekly in-store specials, and create shopping lists.
ALDI Offers Organic and Specialty Foods
Aldi also offers several organic foods at great prices in their SimplyNature brand products.
There are gluten-free options throughout the store, and you'll notice plant-based Earth Grow products, specialty chocolates, and fair trade coffee as well.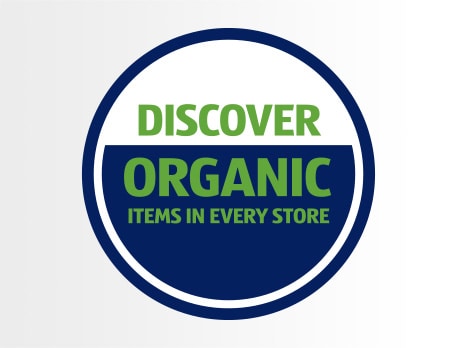 ALDI also carries almond milk, soy products, and other foods for those with allergies, or different dietary preferences and restrictions.
What Else You'll Notice at ALDI
If you enjoy strolling through the grocery store sipping on a coffee and if you often pick up a prescription while you are there, you'll notice a difference between your regular store and ALDI.
There's no coffee bar, deli, or bakery. And you can't do your banking at an ALDI store either.
Shopping isn't an "outing" or "experience" at this discount food market. You go in, get what you need, and check out – it's as simple as that and such a time saver!.
Smaller ALDI stores may not have enough stock of items you want to buy. Be prepared to stock up when they have items you want, be flexible with replacements, or stop at a different store if it's something you need that day.
ALDI does display seasonal items in the store throughout the year. Often at deep discounts compared to other retailers. Again, you may not have as big of a selection but what you find will likely be at an excellent price.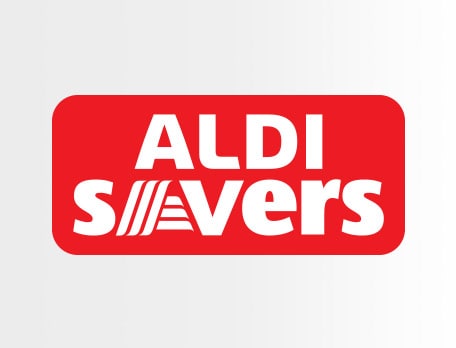 One of the other big things you'll notice is no one uses coupons at ALDI. This is seen as a negative by some people, but others are thrilled they can get reasonable prices every day without worrying about coupons. Look for the red ALDI Savers tag for sale items.
How Much Can You Save Shopping at ALDI?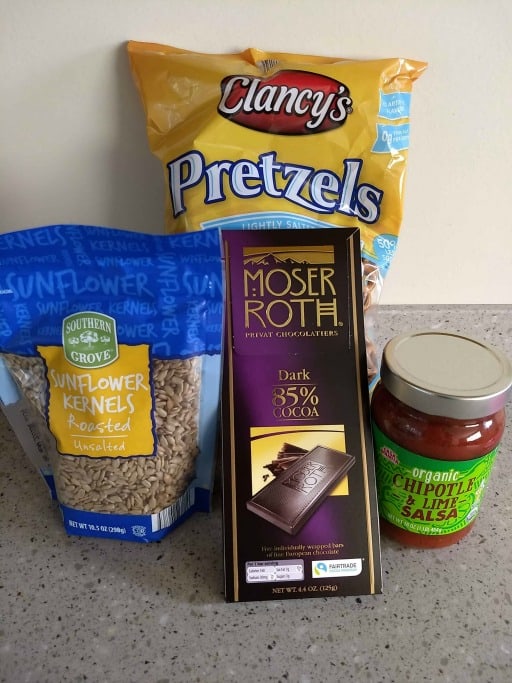 In 2014, money guru Clark Howard had a team check the claim that you could save 42% on your grocery bill by shopping at ALDI.
They found that buying "staple" items at Aldi compared to brand-name products saved shoppers over 40%. But if you compared it to other store brands, the savings were closer to 20%.
To check their results, we bought four items – pretzels, organic salsa, dark chocolate, and sunflower seeds.
After comparing the prices on the same four items (store brand) from a local store, ALDI prices were 23% lower than the other store. This is a small sample but is in line with what Clark Howard's team found when purchasing fourteen items.
More Examples of Low Prices
Although prices may vary from store to store, here are examples of prices for popular items at my local ALDI one week.
Download our pdf of 40 common grocery items and their prices and use the template to compare prices at your local ALDI with groceries you buy in other food stores.
Breakfast Foods
A package of six English muffins is $.99 and six bagels are $1.49. Top them off with some peanut butter ($2.19 for 2.5 pounds) and grape jelly ($1.29 for 30 oz).
You might prefer to make pancakes (the mix is $1.49 for a 2 lb box) with syrup ($1.29 for 24 oz) or grab freezer waffles ($1.19 for 10 ct) on a busy morning.
A dozen eggs cost $.79 and a pound of bacon is $3.79. If you prefer cereal, you can buy a box for $1.19 and a gallon of milk for $1.79.
Almost two pounds of ground coffee (a large can) is $4.89 and a pound of organic bananas is just $.59.
Lunch Foods
A loaf of white bread costs $.89 and just shy of a pound of lunch meat is $3.99. A pound of cheese slices is $2.79 and a bag of baby carrots is $.99. A 12 oz. box of cheese cracker is $1.49 and a pound of green grapes cost $.89.
Cups of yogurt are only $.32, a 3-pound bag of Empire apples is $2.89, and chocolate chip cookies are $1.35 for a 13 oz bag.
Dinner Foods
You can buy a 2-pound box of organic spaghetti for $1.39, a jar of sauce for $.85 and a pound of ground burger for $2.49.
A pound of chicken breast costs $1.89 and a 12 oz. bag of chopped lettuce is only $.99. Avocados are just $.79 each and a whole cantaloupe is $1.49
If you typically buy all name brands, at ALDI you could be saving up to 40% of your bill. If you spend $100 a week – that's $40 back in your wallet! Even if most of what you buy is store brands, 20% off is still significant to consider.
ALDI Food Product Reviews
How's the Food Taste? If you look online, you'll find people love specific ALDI products but complain about others.
Determining what "tastes good" is so personal it's tough to say. The great thing is, if you aren't happy, you can get your money back and try a new product with their Double Guarantee.
We tasted each of the four items we bought and saw little difference between the brand we usually use and the ALDI products.
Specifically, the chocolate tasted better, and the salsa had great flavor. The pretzels were fresh and lightly salted as advertised and the seeds were uniform and had just the right amount of crunch.
Is Shopping at ALDI to Save Money Worth Your Time?
Only you can determine if saving 20-40% off your grocery bill is worth it to you. ALDI can save you money, but you will need to be flexible about products sometimes.
You may have to go to another store to finish your shopping for some weeks or change your meal plan. It's definitely a fast shopping experience at this market though.
Our overall opinion is that ALDI offers some great quality items at a very low cost. It's also interesting how many of our friends talk about how much they like shopping and saving at ALDI now!
If you have a store near you or if you see one on your travels, stop in. In some stores, you can pick up some great wine deals too.
Bottom Line, if you want the big discount shopping club savings and feel, but in a local market, ALDI is an excellent choice.
Next: Warehouse Clubs: BJ's vs Costco vs Sam's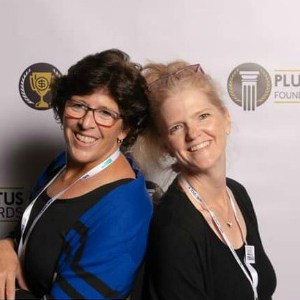 Amy and Vicki are the coauthors of Estate Planning 101, From Avoiding Probate and Assessing Assets to Establishing Directives and Understanding Taxes, Your Essential Primer to Estate Planning, from Adams Media.