Predatory Loans: What are they and how do I avoid them?
(This page may contain affiliate links and we may earn fees from qualifying purchases at no additional cost to you. See our Disclosure for more info.)
It's no secret many people eventually encounter difficulties dealing with their finances.
In some cases, it's a matter of poor borrowing habits and improper money mismanagement.
But other times, people fall victim to circumstances beyond their control and wind up needing money through no fault of their own.
When they can't pay bills and creditors start calling, people begin to panic.
With their backs against the wall and seemingly limited options, they can easily fall into the trap of seeking assistance from lenders, all too willing to help those in need.
Unfortunately, these are often lenders who attach restrictive strings to everything they offer. We refer to this as predatory lending.
What Is a Predatory Loan?
A predatory loan is a loan containing terms and conditions heavily favoring the lender. Frequently to the detriment of the borrower.
The loans themselves can take the form of unsecured or secured loans.
Predatory lenders typically set out to take advantage of a potential borrower's adverse situation.
They'll present their loan options under the guise of being able to rescue customers from financial difficulties.
Those with significant financial fears or concerns about bankruptcy or the debt collection process can quickly become victims of predatory lenders.
In the meantime, the predatory loans themselves offer very little in the way of relief.
In many cases, predatory loans make the borrowers' financial situation worse.
It adds insult to injury when lenders approve loans knowing full well they could be harmful to the borrower.
Predatory Loan Products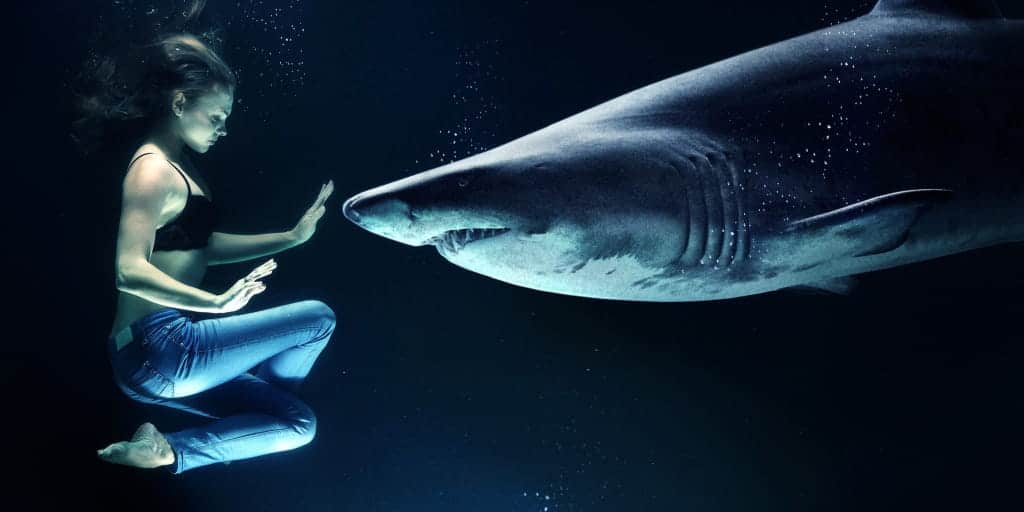 The primary loan option found under the category of an unsecured predatory loan would be the infamous payday loan.
A payday loan is a short-term loan with incredibly high-interest rates that a borrower promises to pay back upon receipt of their next paycheck.
Payday loans can range from as low as $50 up to as high as $1,000, depending on the state.
According to CNBC, payday lending is a $9 billion industry, and the interest rates on payday loans average close to 400%.
The average credit card interest rate is near 17%.
Under the category of secured predatory loans would be "hard money" second mortgages (secured by real estate property) and car title loans (secured by an automobile with a clean title).
One might also categorize tax refund advance loans (secured by verified forthcoming IRS federal tax refund) as predatory.
Predatory Loan Practices
What typically makes a loan seem predatory is the circumstances surrounding the lending process.
These types of loans are usually marketed to people in poor financial health with lousy credit scores.
Predatory lending agents have little concern for a prospective borrower's current financial status.
The lenders present themselves as eager to help. But getting clients to sign on the dotted line is their focus.
The entire process is completed in quick order to deny the borrower any opportunity to think about what they are actually about to do.
Nor consider the longer-term implications of their decision.
Predatory lenders do everything in their power to make the borrowers feel a sense of relief, all the time knowing they are creating a new financial storm for the borrower to endure.
Along with a fast process, there's usually minimal effort put forth by predatory lenders to confirm the borrower fully understands the terms of the loan.
And, they often switch terms at the last second (aka "bait and switch").
If the terms and conditions seem convoluted and confusing, it may be an intentional effort to skip the fine print of the loan.
Borrowers with little understanding of lending procedures are particularly vulnerable.
Once the cash is in hand, the "nice" lender becomes the predator.
They hound borrowers for payment and offer no form of relief. Instead, these lenders look to get their hands on any collateral put forth as security.
From beginning to end, the entire borrowing process can quickly turn into a financial nightmare.
Example of Predatory Lending
If you or someone you know is considering a "payday" type loan, it's essential to understand what you're getting into.
Since it can be easy to get caught up in the hype a predatory lender will share, let's look at an example of predatory lending.
A borrower walks into a payday loan store and applies for a $400 payday loan.
The prospective borrower only needs to present a government ID, a recent pay stub, and banking information.
If the loan is approved, the "fee" for borrowing that money for two weeks (until the borrower's next pay period) maybe $15 (or more) for each $100 borrowed.
That's at least $60 in this example.
While $60 may not seem like a significant fee to get money fast, if you compare it to APR's (annual percentage rates) that are generally under 30% for credit cards, the 391% APR on this predatory loan is alarming.
If the borrower can't pay the loan back in two weeks (which happens often), the lender may roll it over and add new fees and finance charges.
This is how people who use payday loans get stuck in a cycle of debt and can't come up with the money to pay off the predatory lender.
In the secured predatory loan community, lenders have their eyes on your collateral.
They may offer loans with predatory terms to those struggling to pay their mortgage.
While it looks like they're bailing out the homeowner, they may aim to get a lien against the property.
When the borrower fails to make payment as predicted, the lender jumps in and forecloses – ending up with a property with a much higher value than the amount the lender loaned.
Why Predatory Lending is Harmful
Predatory lending is harmful because it attacks people during desperate times.
With interest rates and fees that strip the borrower of any reasonable chance of getting out of the hole, the borrower ends up prolonging their financial suffering.
All the while paying through the nose for the opportunity to do so.
In some cases, a predatory loan will lead to the borrower losing a valuable asset like their car or home.
Bottom line: predatory lending seldom helps the borrower, and often makes things worse.
Who's at Risk
The prospective borrower at risk has a profile looking something like this:
Rising debt load
Poor credit score
Property facing foreclosure
Constant battles with creditors and debt collectors
An extreme sense of urgency due to stress or some emergency
Lack of understanding of the lending/borrowing process
That's what a good victim looks like to a predatory lender.
How to Know if a Lender is Predatory
It's fairly easy to tell if a lender is predatory when you know what to look for.
If the terms and conditions heavily favor the lender, the loan qualification standards are extremely low, or if the loan itself looks more like a band-aid than a solution, there's a really good chance you're dealing with a predatory lender.
If the loan documents are confusing, the fine print plentiful, and if the lender avoids your questions, trust your instincts and stop the conversation immediately – no matter how much you need the money.
How to Avoid Predatory Lending
More debt is seldom the solution to debt problems.
The best way to avoid predatory lending is to do whatever you can to avoid letting yourself end up in desperate financial straits in the first place.
If you're a spender, you need to be honest with yourself about any lifestyle and borrowing issues.
Also, don't let yourself start believing there's an easy fix to your financial situation.
Options to Predatory Loans
If you're feeling desperate and you've exhausted your traditional lending options, consider seeking debt counseling.
You may be able to reorganize your existing debt in a way that's more manageable. Or secure enough debt relief to ease your burden.
Peer-to-peer lending is a potential borrowing solution you might also consider. Popular lending sites include Lending Club, Peerform, and Prosper.
Local churches or community organizations may help people who have an urgent need for smaller sums of money.
Finally, you can always consider asking people you love and trust for financial help.
While borrowing money from family or friends can create its own issues, putting aside your pride to avoid a predatory lender is usually a smart money move.
Final Thoughts: Protecting yourself from predatory lenders
You always have choices on how to respond to your situation – whether you got yourself into debt or something terrible happened that you had no control over.
You can choose to accept your financial circumstances and not let them interfere with your decision making processes.
And then you can see predatory lending for what it is and choose not to become a victim.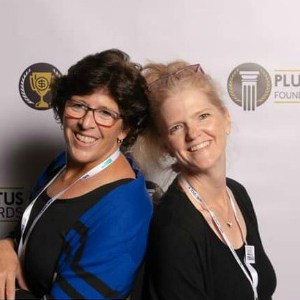 Amy and Vicki are the coauthors of Estate Planning 101, From Avoiding Probate and Assessing Assets to Establishing Directives and Understanding Taxes, Your Essential Primer to Estate Planning, from Adams Media.