What is Impostor Syndrome and Can it Affect My Finances?
(This page may contain affiliate links and we may earn fees from qualifying purchases at no additional cost to you. See our Disclosure for more info.)
You get an acceptance letter from your "reach" college. You land your dream job.
Your annual review is glowing. You ace a challenging certification exam. You get a promotion at work. Your small business is thriving.
These are all examples of times when you should feel excitement and pride for your hard work, dedication, and accomplishments. But you might not feel that way.
Many people, perhaps you included, really struggle with success.
Why? Let's look at "impostor syndrome" – the term used by researchers to describe this struggle over 40 years ago – for answers, including what to do about it.
What is Impostor Syndrome (aka Imposter Phenomenon, IP, and Impostorism)?
Rather than feeling you've earned a significant achievement and accepting compliments or congratulations from others, you get anxious about the positive result.
You might even question how it happened, wonder if a mistake was made, or dismiss your abilities.
You may think it's odd for you or others to feel that way when we should be happy about our performance. Yet research has shown that approximately 7 in 10 people experience these feelings at some point.
While initially believed to be something only professional women suffered from, further research shows gender, occupation, and culture don't impact who feels like a fraud.
The thought that someone may out you as an impostor doesn't discriminate.
In 1978, clinical psychologists Pauline Clance and Suzanne Imes described the impostor phenomenon in their research article, "The Imposter Phenomenon in High Achieving Women: Dynamics and Therapeutic Intervention."
(While the word "syndrome" is commonly used, it's not a recognized medical disorder.)
The impostor phenomenon is a pattern of behavior where people doubt their accomplishments and can't internalize their successes.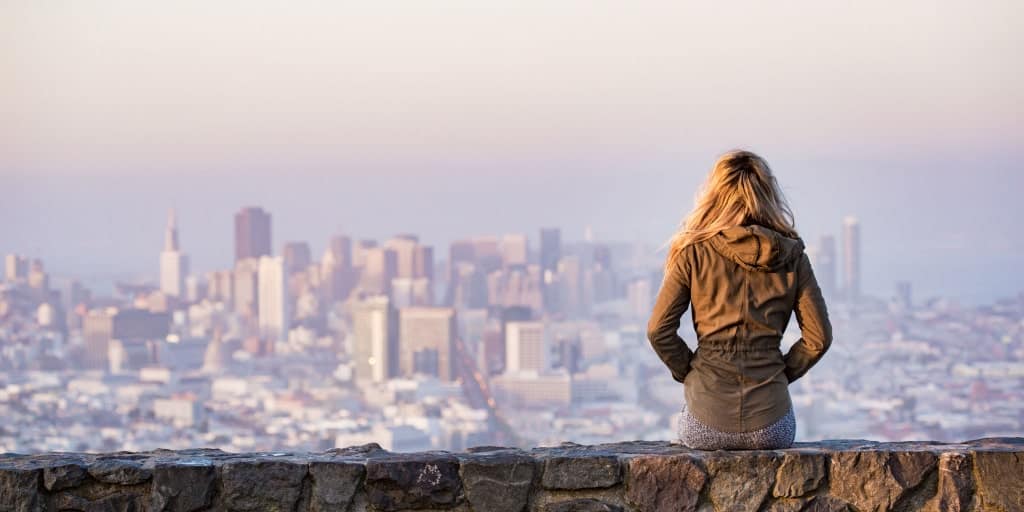 Instead, they often tie their achievements to luck, not ability – even when they have plenty of evidence of success.
Those suffering from impostorism don't believe they deserve what they've earned. Worse yet, they often fear someone exposing them as a fraud.
How Can I Tell If I Have Impostor Syndrome?
You may already know you suffer from the impostor phenomenon.
If you aren't sure yet, question some of the stress and anxiety you feel around your accomplishments and see if any of the following sounds familiar.
If you have impostor syndrome, you might:
Ignore everything you do right and focus on what you do wrong
Dismiss the difficulty of a task or minimize the talent or skill needed to complete it
Feel like what you're doing is never enough
Set incredibly high standards for yourself
Have an intense fear of failure
Feel like succeeding will put even more pressure on you
Over-analyze situations and end up feeling lost
Feel like you need to be the very best
Deny your competence
Be a perfectionist
Overwork
If you want an evidence-based tool to help you decide if you have impostorism, complete the 20-question Clance IP Scale (aka Impostor Test).
According to Dr. Pauline Clance, "The Impostor Test was developed to help individuals determine whether or not they have IP characteristics and, if so, to what extent they are suffering."
How Can Impostor Syndrome Hurt My Financial Health?
IP certainly harms your overall health. While it isn't a medical diagnosis, for some people, impostorism leads to a clinical diagnosis over time, increasing your healthcare costs and affecting your work and home life.
If you're guilty of overworking, you're probably not getting enough sleep or taking good care of your physical health, which can add tremendous stress to your life, leading to exhaustion and job burnout.
Your performance at work can be negatively impacted – hurting your earning potential.
You may have to seek medical attention if burned out, which could also damage your financial health.
The psychological distress and self-doubt that impostorism creates can prevent you from applying for jobs with more responsibility and higher salaries.
If you have impostor phenomenon, you may delay asking for a raise or question seeking an advanced degree which could also boost your career trajectory.
Impostor syndrome can also prevent sufferers from being successful entrepreneurs because they doubt their abilities and feel destined to fail before they even start.
Due to the emotional toll of IP, you might lack the energy to start a side hustle to increase your income or pay off debt – even if it's a smart idea.
And sadly, the impostor phenomenon might have you putting work and money before your relationships.
Building your financial house alone may be a lot more challenging if this causes an end to your relationship.
How Can I Manage My Impostor Syndrome?
Hopefully, you realize you're not alone.
Being unable to internalize success is a normal response for numerous people. But the harmful effects of impostor syndrome make it something worth striving to overcome.
Try these tips to help manage your IP:
1. Talk to someone you trust about how you're feeling.
You don't have to suffer in silence when struggling with negative feelings about your accomplishments.
Find your sibling, best friend, or close co-worker – and let them know you're having a hard time.
Acknowledging your feelings and opening up about it is a significant first step to dealing with them.
2. Find other "impostors" and meet to address your resistance.
Since most people have impostorism at some point in life, creating a "support" group shouldn't be difficult.
Once you can talk more freely about your challenges, others will open up too. Agree to listen to each other and commit to change.
3. Adjust your mindset so failures become learning opportunities.
Since perfectionism is a characteristic of many impostors, failure is inevitable.
Shifting your focus to learning from mistakes, rather than considering them as setbacks, points you in a positive direction to make progress.
4. Slowly build more productive work habits.
It's hard to fix overworking all at one time. Instead, start slowly and choose one or two things to do differently.
If you're skipping exercise to work after dinner, commit to one hour of exercise three times a week – before you log back in. Incremental changes help people with impostorism to succeed.
5. Role-play how it feels and sounds to be successful.
This might be out of your comfort zone, but that's where the most change can happen.
Look in a mirror and practice saying things aloud, like, "Thank you. I worked hard on the presentation." Or, "I put extra time and effort into studying for the exam, and it paid off."
The more you hear yourself speak with positive language, the more likely you will internalize what you're saying.
6. Keep and review the positive feedback you receive.
When you receive an annual review or positive feedback, do you bury it deep in a file?
Instead, create a "smile folder or notebook" and store the feedback there.
You could use a journal you'll write in often, a desk drawer you open frequently, or a labeled folder in your email – anywhere you'll see it regularly.
Read: How to Write a Winning Self-Appraisal
7. Build on other areas in your life where you have confidence.
Perhaps you have difficulty internalizing success relating to your work and career but have confidence in other areas of your life.
If you just set a personal record at a recent 10K race and are quick to say – "I trained hard, and it paid off. Wow, I felt great!" – Take that same confidence and apply it to your success with school or work.
Read: 11 Ways to Increase Self Confidence
8. Focus on your effort and not merely the result.
While praise for a job well done is important, focusing on the work and effort put in over the results can help reduce impostor feelings.
Yes, the end result matters, but how you made it that far is as relevant too.
Final Thoughts on Impostor Phenomenon and Your Health and Finances
Many of us feel some degree of impostorism at specific points in our lives. But the continued struggle to accept success can harm our overall wellness if we don't manage it.
Understanding if your feelings and behaviors are rooted in impostor syndrome is the first step to addressing it.
Then, using the tips above, you can be well on your way to overcoming it.
Additional Reading: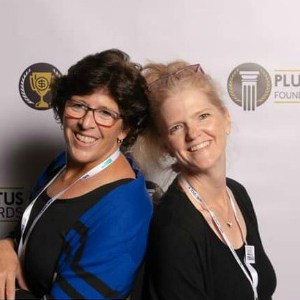 Amy and Vicki are the coauthors of Estate Planning 101, From Avoiding Probate and Assessing Assets to Establishing Directives and Understanding Taxes, Your Essential Primer to Estate Planning, from Adams Media.