Are Bank Bonuses a Good Way to Earn Money?
(This page may contain affiliate links and we may earn fees from qualifying purchases at no additional cost to you. See our Disclosure for more info.)
Trying to find ways to make extra money?
Freelancing or working a part-time job is a good way to bring in some cash.
Decluttering and selling items on sites like Facebook Marketplace, Offerup, or Poshmark is another option.
Applying for credit cards with big sign-up bonuses could work – as long as you plan to meet the minimum spending requirement and always pay off your bills each month.
Maybe you've ignored ads or didn't realize some banks and credit unions also give bonuses for opening new accounts. Offering promotional incentives is one way lenders attract business.
Are these bank account bonuses a good way to make money? Or does the fine print make them not worth the hassle? Let's find out.
What Is a Bank Account Bonus?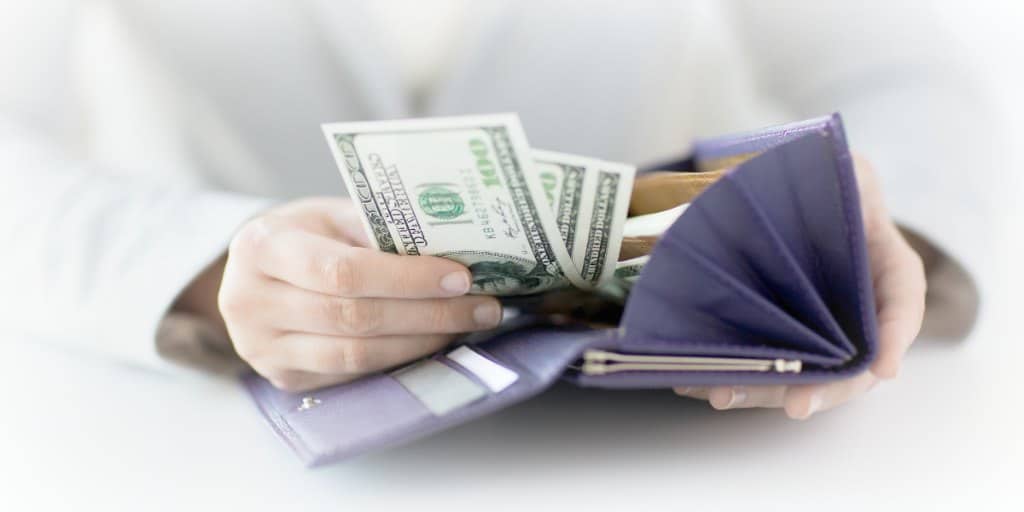 Both new and existing customers may be eligible for a sign-up bonus or other bank account bonuses.
Financial incentives can include money deposited directly into your account, prepaid debit cards, rewards points redeemable for travel or experiences, or other promotional gifts.
Some lenders "stack" bonuses and incentive amounts grow as you add more accounts or agree to different terms.
A quick online search shows you can potentially earn hundreds of dollars by opening a new bank or investment account. But keep in mind they aren't just "giving" money away.
Financial institutions use bank account bonuses for a limited time to earn new customers or get existing ones to open new accounts.
Traditional banks, online banks, and credit unions hope to make money when those fresh clients use additional bank services, take out loans, or obtain credit cards and pay annual fees and interest.
Lenders may also offer promotions to existing customers to encourage them to increase the funds held in the financial institution.
What's the Catch?
The terms and conditions to earn bank account bonuses must be carefully followed. Look for these common requirements during the promotional period:
High Initial Deposit. You may need a minimum opening deposit of thousands of dollars to set up your account. To reach higher bonus tiers, a minimum deposit can reach tens of thousands of dollars for maximum bonus eligibility.
High Minimum Balance Requirements. To meet bonus requirements and help you avoid monthly fees, you may have to maintain a high average daily balance in the account over an extended period.
Direct Deposits. Some banks require a direct deposit to be set up into your account within a certain number of days or a minimum direct deposit requirement each month. (Keep in mind that it may take time to set up a qualifying deposit.)
Qualifying Transactions. Certain new accounts with bonus offers may require you to complete a specific number of monthly transactions, i.e., debit card purchases, online bill payments, ACH transactions, mobile deposits, etc. An example is making five debit card purchases each single calendar month.
Limited accounts. Many financial institutions have rules about not opening a new account if you've recently had a similar account at the same institution. Also, many of the best offers are only available to new customers to the lender.
Time. You may need to deposit a specific dollar amount within a specified number of business days or maintain the account for a number of consecutive months, both before and after the bonus is paid.
If you attempt to make money from bank bonuses, understand precisely what you need to do to earn the reward. Take action quickly to meet all the conditions of these cash bonuses.
Create a simple spreadsheet to monitor your progress and add calendar reminders to show when you've met the requirements.
Lenders likely won't bend and give you a bonus if you make a mistake.
Careful tracking will help ensure your efforts are rewarded with the bonus that enticed you to sign up for the new account.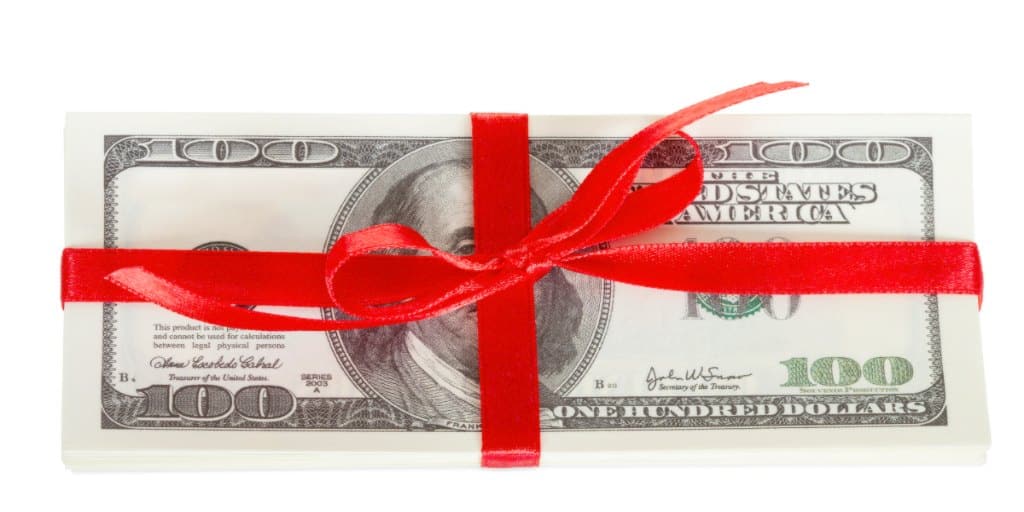 What Lenders Offer Bank Account Bonuses?
You'll find promotional offers at the largest banks, regional banks, credit unions and through online banking. Some offer a checking account bonus, while others promote savings account bonuses.
You'll have to open a business checking account at some lenders to earn a cash bonus.
While promotional offers and promotional periods may change, here are just a few of the lenders who currently offer account bonuses:
Can I Close the Account After I Earn a Bank Promotion?
Yes, you certainly have the right to close an account when you choose to. But before closing the account, be sure you've met any time requirements to earn the bonus.
The lender can take back the bonus or require you to pay an early termination fee if you haven't met the specific conditions you agreed to.
Ensure you are safely outside the required time periods before you close your account to avoid losing your bonus and incurring any closure fees.
Before you decide to open a new account, consider the monthly balance requirements and the length of time your money has to sit in the account to earn a bonus.
The bonus may be more than you would earn in a high-interest savings account or CD during that time, but those accounts may be a lot less work and hassle while still making you some money.
Can You Earn Bonuses at Multiple Banks?
While you may have the money available to meet the minimum requirements to earn bonuses at more than one financial institution, there are a few things to consider before using those promo codes to open several new accounts.
Related Reading: Is Having Multiple Bank Accounts a Good Idea?
Attempting to earn multiple bank bonuses is known as churning.
When you open a new account, most lenders do a "soft" pull on your credit to review your history. But some lenders do a "hard" pull which ends up on your credit report and can reduce your credit score for a short period.
Another concern is opening multiple accounts can "flag" or "blacklist" you in different systems (such as ChexSystems.)
Lenders use these systems to check your banking history. Instead of earning bonuses, you may end up paying higher interest rates or have trouble obtaining approval on new credit cards or loans.
If you have a spouse or partner, you can apply individually, and both earn bank bonuses.
You'll be tying up more of your money and have to track more information, but it might be a good way for you to make some extra money.
Will I Have to Pay Taxes the Bonuses I Earn?
When you earn a bank account bonus, you can expect to receive a 1099-INT form during tax season. The bonus is often considered interest income.
If your lending institution doesn't issue you a 1099, that doesn't mean you shouldn't include the bonus in your tax return.
Ensure you speak to a financial professional to determine how any bank account bonus should be included in your tax return.
It won't be much of a bonus if you make a mistake and have to pay penalties.
Are Bank Bonuses a Good Way to Make Money?
If you have the money and time needed to apply for a new account that earns a bonus, it might be a great way to make some extra money.
People who are organized and good at managing details don't mind "jumping through the hoops" required to earn incentives.
There isn't anything quick about earning a bank bonus, though.
And many people don't want to go to the trouble of opening new accounts and tracking everything for a couple of hundred dollars
Ensure you consider the interest rate paid on the bank deposits tied to the cash bonus (usually relatively low) and if your money could earn an equivalent amount in other types of accounts.
Also, be aware of any fees that may come with the account, such as monthly maintenance fees, atm surcharges, non-sufficient funds, or overdraft fees.
If you struggle with money or organization, are concerned about your credit score, or by being identified by banks as a potentially risky customer, you might want to avoid opening multiple accounts to earn bonus money.
Our Take on Bank Bonuses
There are plenty of other ways to make some extra cash.
Our favorite is to park your money in a high-yield savings account or CD (certificate of deposit) to make the same amount (or possibly much more over time) without following strict requirements.
You'll likely find the highest interest rates with online banking. Currently, there are numerous high yield savings products, and money market accounts have annual percentage yields (APYs) of 4-5%.
Two of our favorite online lenders are CIT Bank and Ally.
You can open an account in just a few minutes to earn one of the highest rates around with CIT Bank. Or try Ally Bank and set up your sinking funds in their online "bucket" system.
Next: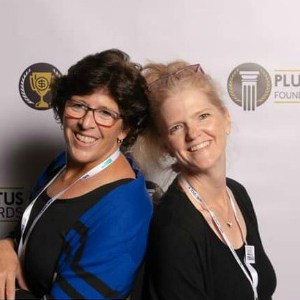 Amy and Vicki are the coauthors of Estate Planning 101, From Avoiding Probate and Assessing Assets to Establishing Directives and Understanding Taxes, Your Essential Primer to Estate Planning, from Adams Media.